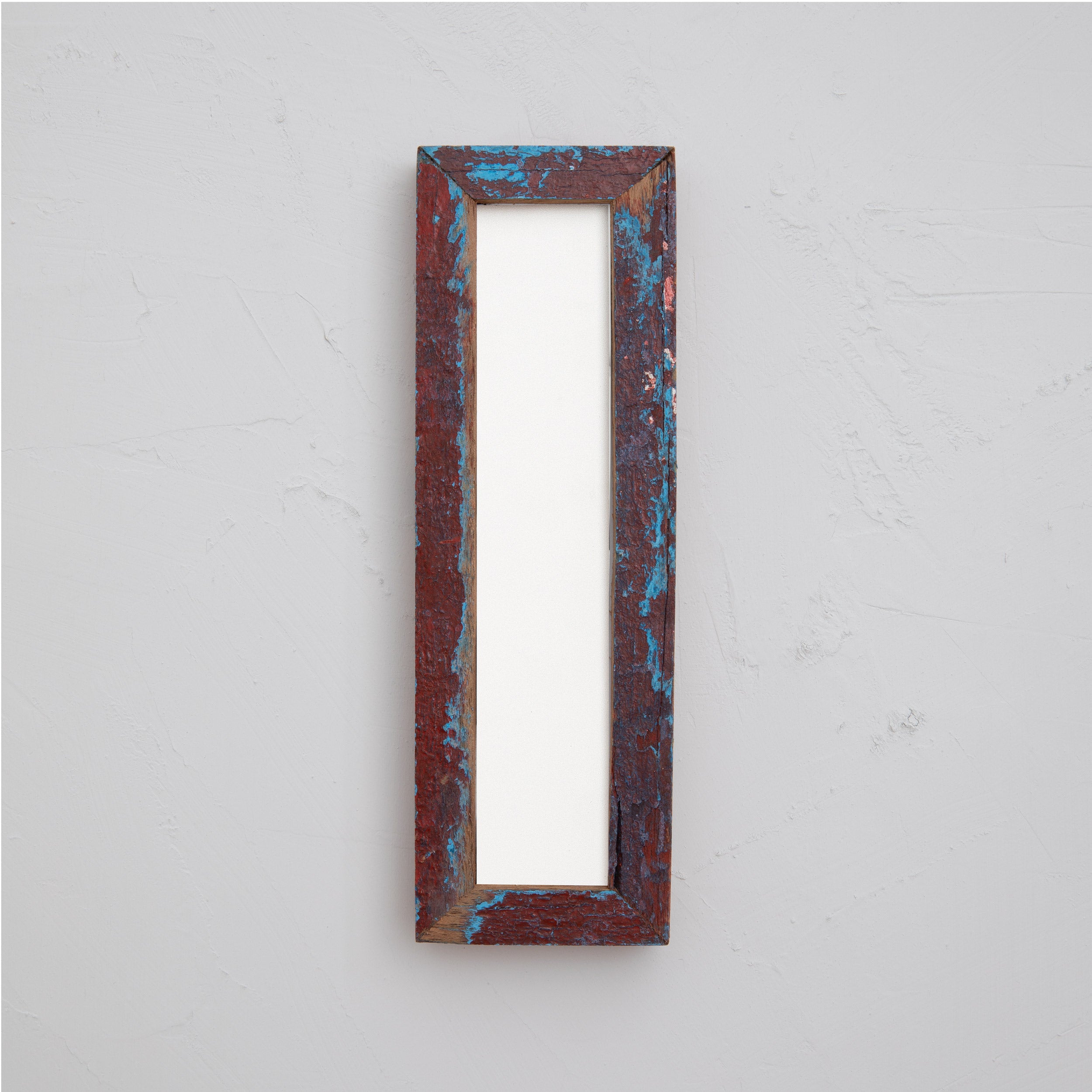 Gili Photobooth »Blackberry«
The picture frame is made of unique, recycled wood from Balinese fishing boats. The boats are repainted every year, giving them a lively and luminous patina. The frame fits exactly for the photo strips from the original photobooth.
Image size:4 x 21 cm | Frame size: 7 x 26 cm
Profile width: 1.5 cm | Profile height: 3 cm

The frame is sold without a picture.
The dimensions and the patina can vary slightly.